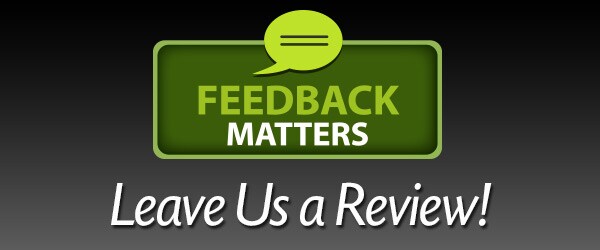 We have continued to focus on providing a great experience for our customers.  We are very proud of our team at Berglund Mazda and we encourage you to share your experiences online. Please feel free to post your review, story, photos or video.
We take all comments very seriously.  Please contact us if you had a negative experience and we will work to promptly correct our mistake.  Please do not hesitate to contact us if you have a question or concern.  We can be contacted at (
540) 881-1024
To leave a review, click on a logo below.
Bing:
"
best prices.

 
My salesman was outstanding in his professionalism and customer care.  This is the 2nd vehicle I have purchased form Berglund and I'm always completely satisfied.  They went out of their way to get us the car we wanted."-Bostonra
Yahoo:
"
George was a really great help and we enjoyed buying from him. We will refer our friends to Berglund to see George. Best car buying experience ever. Thanks!" - A Yahoo! Local User

Cars.com
"
I ex
plained to Joe that we had done our homework on the internet and That I only needed a little info. He was very informative, interested but not pushy. I felt that we were treated fairly and with respect. So many dealerships treat you as if you are stupid and that they can pull the wool over your eyes. My husband and I are both in finance and understand the financing side. We also believe that every business is entitled to a fair profit. There is no need for dishonest gaming on either side. So this was an excellent experience from Joe, Randy and Charlie. My new Focus is our 4th car purchase from Berglund and we may be trading Chris' soon at Berglund!"

"
David Adkins was helpful and patient with me during my selection process. He even was instrumental in giving me some directions on how the many electronic gadets operated. It is good to know that I can still call him today if I have a question about the car."

"
The knowledge of the staff was top-notch and their customer service was impeccable. It was a great buying experience!!! I often dread buying a car because of all the price haggling that seems to be the norm but it was not the norm here. The entire staff was courteous, efficient and very helpful. Highly recommend them!!!"

I was interested in purchasing a new car but not sure of what I exactly wanted. I went by many dealerships to preview cars and found my way to Berglund Ford Mazda to check out the sedans that Mazda offered. As soon as I reached the only three sedans that were left I was approached by a representative by the name of Titus. He asked what I was interested in and I told him I was just looking. Even though I told him I was just look he educated me about the 3 Mazda sedans that were left, the difference between the three and that there was an extra percentage off because they were the last three. He was very nice, he didn't force the car on me. I wasn't ready to make a decision but because of his generous attitude and how he educated me about the car I went home and did some research. He made a lasting impression so I returned for a test drive, loved it then decided to purchase the car. Titus was very helpful and a pleasure to work with. Since I am a female and a first time car buyer he took the time to answer all of my questions and made sure I understood what everything meant and I appreciated that. Outstanding service!!!!!!

Testimonials

"
I recently purchased a MazdaSpeed3 from your sales representative Will Blaylock. Being a sales manager myself, Mr. Blaylock is the type of employee I would kill to have. The sales process was outstanding. He spent the time to discover what it was exactly I wanted/needed and did not try to push me into something outside of my interests. He gave me the so many options, but spent the time to find the best solution. I can cannot express how pleased I was with my experience at Berglund Mazda. Thank you, and Will, again for giving me the opportunity to purchase my first new, not used, car from your dealership!" - Dane P.