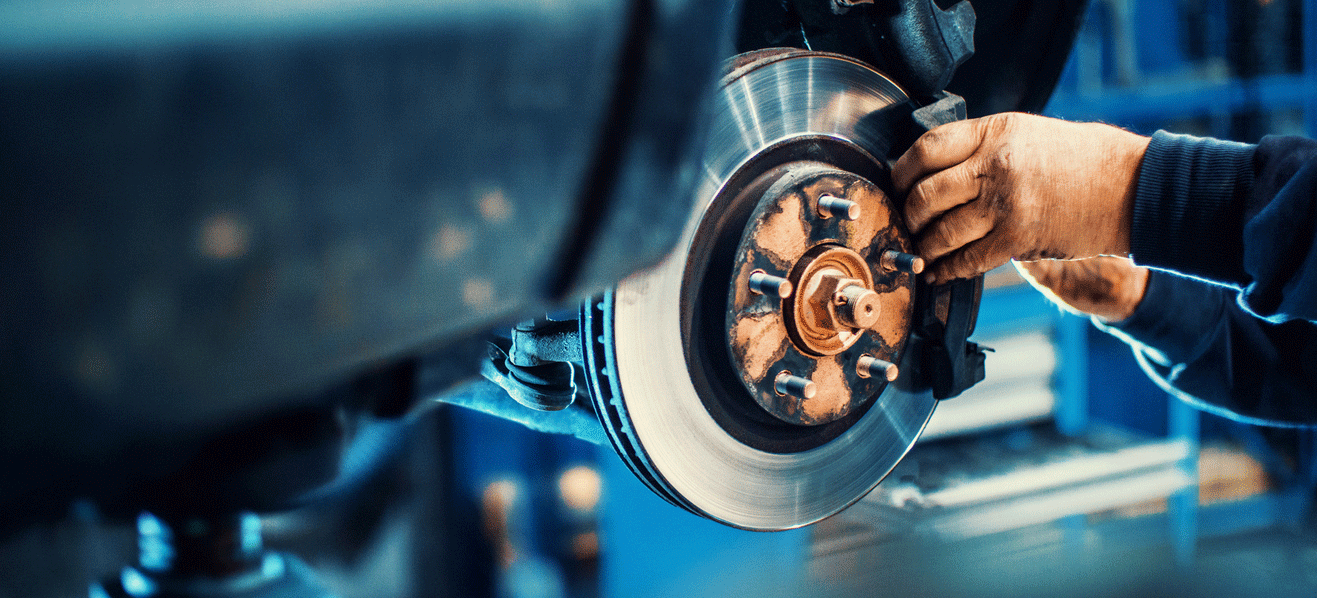 Brake Service in Salem, VA
Today's vehicles are equipped with all the latest and greatest advanced safety features. These cutting-edge systems are a great way to enhance your safety behind the wheel, but they still don't come close to the king of all safety features: your brakes.
You don't want to take chances when it comes to those. Having brakes that are in good working order could mean the difference between an ordinary commute and a catastrophe on the road. Lucky for drivers in or around Salem, VA, Berglund Mazda's service center is here to make sure your brakes are at the top of their game.
Our service center is staffed by highly experienced professional technicians. They are experts on brake systems no matter what type of vehicle you have. They'll be able to assess your car, truck, van, or SUV's brake system and tell you on the spot what, if anything, needs to be replaced or repaired.
And you can trust their recommendations, because like all of us here at Berglund Mazda, our service center professionals are committed to saving you money - not selling you parts or services you don't actually need.
We make it quick, easy, and affordable to get your brake service done and get back on the road knowing you and your passengers are safe and protected. Schedule brake service at Berglund Mazda today.
How Do You Know If Your Brakes Need Service?
You are the best judge of your vehicle's norms, so if something feels different to you, trust your instincts. That's especially true when it comes to your brakes. It will take only a minimum amount of time and effort to get them checked out by one of our experts, but the peace of mind you'll get in exchange is priceless.
That said, there are some common signs and symptoms that your brakes might need service. Pay special attention if you notice any of the following:
Grinding brakes
Shaking or vibrating
Squealing, screeching, or squeaking brakes
Decreased brake responsiveness
If you detect any of these issues or just have a sense that something isn't right, don't hesitate to schedule service with Berglund Mazda's service center and get here as soon as possible. It won't take long, it won't cost much - and it just might be the best decision you've ever made.
Schedule Brake Service in Salem, VA Today
No one enjoys taking their vehicle in for service, but when the process is as convenient, quick, and affordable as it is at Berglund Mazda, you'll quickly learn it's well worth the investment. Schedule your service appointment today and trust our brake experts to do everything it takes to get your brakes back to their best working order in no time.