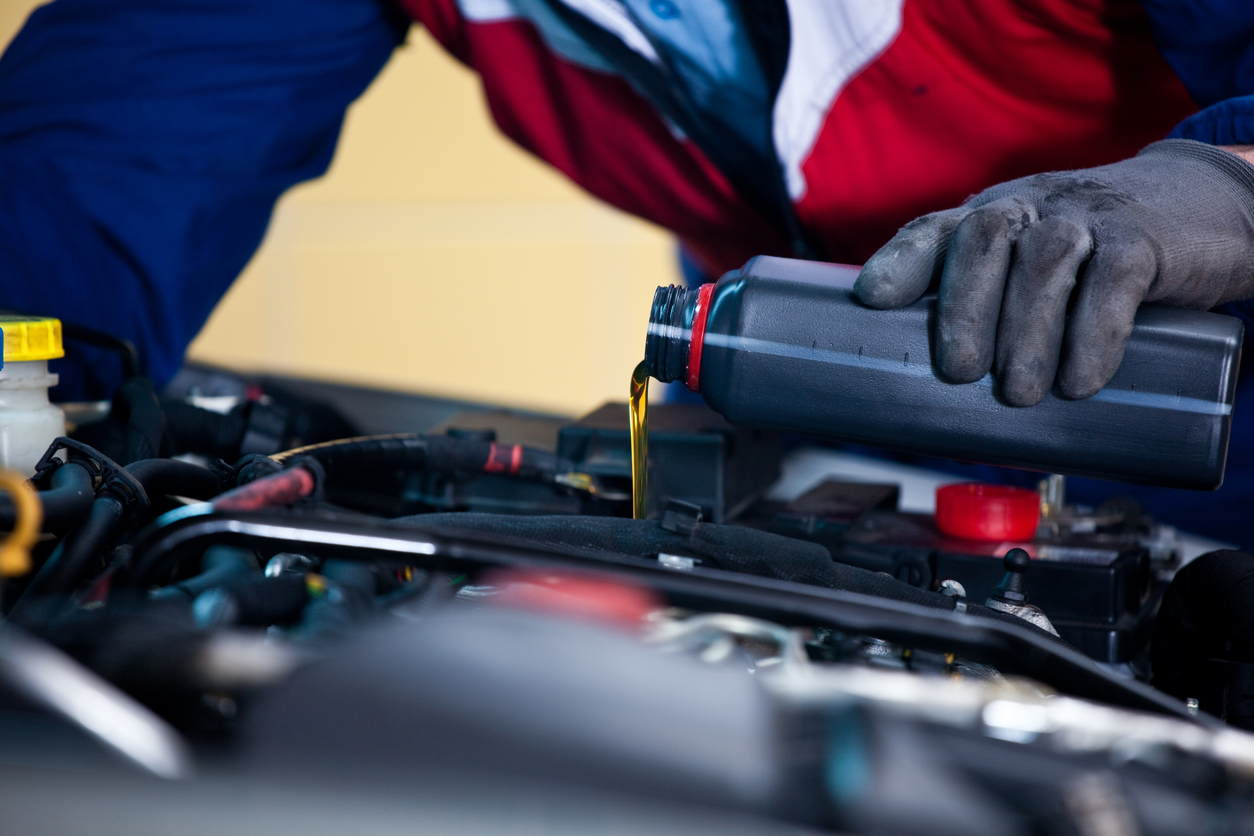 Oil Change Service In
Salem

,

VA

Safeguarding your vehicle's engine is as easy as keeping up with routine maintenance tasks like oil changes. This service is one of the simplest and most affordable, but it's also one of the most often overlooked.

But the importance of regular oil changes can't be denied, and if you want to keep your vehicle running at its best for years and miles to come, you'll make every effort to follow your manufacturer's recommended maintenance schedule.

Fortunately for drivers in and around Salem, Blacksburg, and Roanoke, Virginia, Berglund Mazda is here to serve as your quick, easy, affordable oil change center! At our full-service car care facility, you'll be in and out as quickly as you would be if you went to a discount oil change chain - only you'll also benefit from the expertise and skilled assessments of our highly experienced service technicians.
And it's just as affordable here as it is at those other places, too. We price our services low and make every effort to save you as much as possible on everything we do so that you'll be more likely to turn to us when your vehicle needs an oil change, brake repair, or any other type of service.
Why Are Regular Oil Changes So Important?
Your vehicle's engine depends on having a fresh supply of high-quality motor oil. The oil does more than just lubricate the engine and its components, it also acts as a coolant and filters out debris and particles that can impede your engine's functioning.
If you fall too far behind on oil changes, you can do serious damage to your engine. When you consider how easy and budget-friendly it is to get your oil changed at Berglund Mazda's service center versus the alternative - sustaining engine damage and having to pay for those much more costly repairs - your choice is easy. Prioritize oil changes now and avoid the stress and expense of substantial damage in the future.
Schedule Oil Change Service Today in Salem, VA
One of the reasons people fail to keep up with routine oil changes is that there are usually no telltale symptoms involved - unless, that is, you've let it go too far and sustained engine damage. Don't make the mistake of thinking that just because your car is running fine, it doesn't need an oil change. Following your automaker's recommendations about oil changes and other maintenance tasks is the best way to keep your vehicle in prime condition for as long as you own it.
Schedule oil change service or any other necessary job at Berglund Mazda, and then trust our experts to take care of your car quickly and efficiently and get you back on the road in no time. You'll love the results and the peace of mind that comes free of charge.