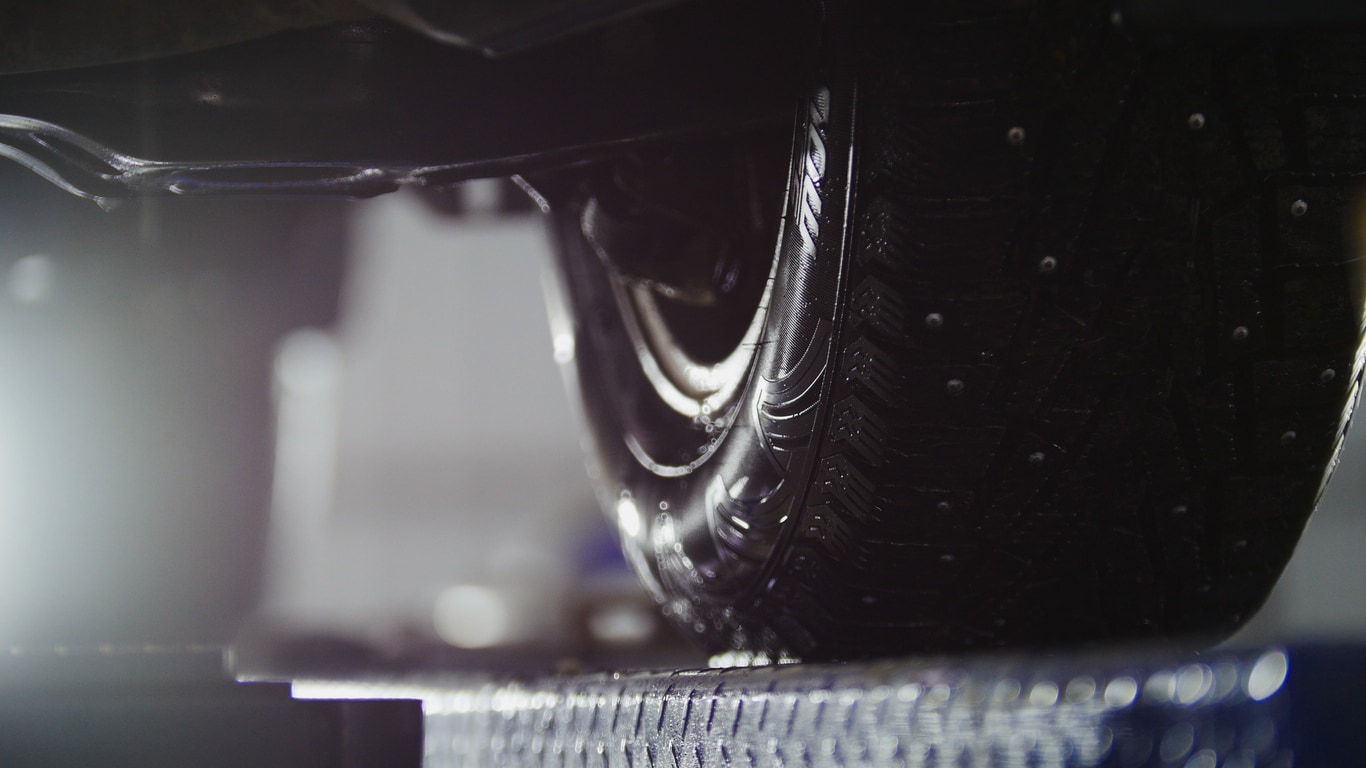 Tire Alignment Service in Salem, VA
You've probably heard of tire alignment service, and your car may have received this service at some point. But what many drivers don't know is that, despite what it's called, the service doesn't really have anything to do with your tires themselves. This job involves an adjustment to your vehicle's suspension system, and it's important for the health of your tires - which is why it's a good idea to see if your car needs this service.
Fortunately for drivers in and around Salem, Roanoke, and Lynchburg, VA, you have a fantastic car care center at the ready to perform this service for you quickly and affordably. It's Berglund Mazda, and our service technicians have years' worth of experience working on vehicles of all makes and models - so you can trust their expertise and their assessments.
A misaligned suspension system is a common occurrence, and can be caused when your vehicle is jarred around by potholes, speed bumps, or generally rough road surfaces. The fix is quick and easy, and now that you know what it is, you'll also be happy to know that when you get your tire alignment done at Berglund Mazda, it will be easy on your wallet, too! We have low service prices every day, plus a range of valuable service specials that can save you even more.
So what are you waiting for? Schedule an appointment with us today!
How Do You Know If Your Car Needs Alignment Service?
The best rule of thumb for any potential automotive problem is to trust your instincts. You know better than anyone else how your vehicle usually drives, so if something seems different or "off," it's best to have a professional check it out for you to see if your suspicions are correct. (Even if you get the all-clear, you'll benefit from that extra peace of mind.)
There are a couple of ways to check if your car may need tire alignment service. The first is to see if your vehicle tends to pull to the right or the left when you're traveling straight down the road. If you do notice this happening, take a closer look at your tires. A misaligned suspension system can lead to uneven tread wear, which is pretty apparent when you look closely.
One of our service center technicians at Berglund Mazda is standing by to give you the correct diagnosis and perform any repair or adjustment your vehicle needs.
Why Should You Schedule Tire Alignment Service at Berglund Mazda?
Any problem with your vehicle could pose a potential safety hazard, so it's important to address them as soon as possible. It's well worth the time and effort - and when you turn to Berglund Mazda's service center for your auto repair and maintenance needs, you won't even have to spend much time or effort. And as for the cost, you'll be thrilled with our low service prices and available savings.
Don't put it off another day. Schedule service with Berglund Mazda today and get your vehicle back to peak performance.